Raising money in memory of Talan Penny
Talan died in May 2017 from Rhabdomyosarcoma (RMS), a type of soft tissue sarcoma that grows in active muscles of the body. Talan was 19. We miss him greatly. Through Talan's Trust we wish to raise awareness of RMS and other childhood cancers and raise money for research into the disease Talan had.
Since Talan died we have raised £100,000, helping fund scientists researching RMS at the Institute of Cancer Research
We want to raise awareness of the signs and symptoms of childhood cancers, which we hope will lead to earlier diagnosis.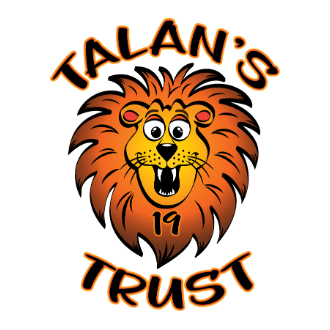 Helping families
Over the coming years we wish to fund services to support the siblings of children and teenagers affected by cancer.
Remembering Talan
At the heart of what we do is Talan. He was our son, our brother and our friend and we wish to remember him always.
Another amazing #TAL19
Thank you to everyone who joined us, whether as a runner or as a volunteer, on Sunday 21 November 2021 . This was the 5th #TAL19 and we loved every minute of race day. The sun shone, the energy of the day was so infectious and we smiled from the moment we got out of bed. It would have been Talan's 24th birthday, and we know he would be so proud of everything you do in his name.
Thank you to all our runners and volunteers.
Since Talan's death, over £80,000 has been raised through Talan's Trust (the charity set up in Talan's memory) and by the end of this year we hope that another £20,000 will be added to this fantastic total.
Running the London Marathon for Talan
Huge congratulations to Kev Hogarth for completing the 2021 London Marathon We're so proud that you ran for Talan and raised so much money.
Save the date for the 2022 #Tal19
The 2022 #TAL19 is set for Sunday 20/11/22. Early bird entries on sale soon.